DUPLICATION
Thanks to partners, FOX Digital disposes of a production capacity unequalled in North America.
CD Audio, CD-ROM, DVD, DVD-ROM, miniCD and miniDVD and HD
DVD.MICRO-DUPLICATION
Our micro duplication service is tailor made for orders of 500 copies or less. Our turnkey solutions allow us to offer
a final product and delivery within 72 hours.
Always at the cutting edge of technology,
FOX Digital works with a partner who is equipped to manufacture all disc formats:
CD Audio, CD-ROM, CD Extra, Enhanced CD, CD plus, mini CD, DVD Video, DVD-ROM, DVD Audio, mini DVD, SACD and HD-DVD.
---
Sealing your image since 1987

A process for printing in photo-sensitive anodised aluminum. The impression is captured subsurface and is protected from
the harshest of environments whether it is used indoors or outdoors.
Thicknesses range from .003" to .125".
Metalphoto can be machined and fabricated to produce control panels, faceplates and dials for installation onto equipment.
It is an excellent choice for prototype work, short, medium or large production runs when nothing but the best will do.
MetalPhoto meets many military specifications.
Permanent Process: Another process for subsurface printing in anodised aluminum. Using a silk screening process
the ink is deposited into the metal and the metal is sealed afterwards. Available in .020", .032" and .063" thicknesses
(other thicknesses may be specially ordered). Permanent process can be machined and fabricated.
It is an excellent choice for medium to large volumes.
Etched Nameplates: A process where an acid is used to etch an image into stainless steel, brass or aluminum.
The etched image is then filled with a paint colour. This process is ideal for medium to large volumes and for applications
where only stainless steel may be used.
Lexan: A polycarbonate sheet in various thicknesses (.005",.010",.015" and .020") and finishes. It is a common
product used for control panels and membrane switches. The image is printed on the reverse side (subsurface) and
laminated to an adhesive. Lexan can then be die-cut to any shape required including the cutting out
of internal holes for switches. It is an ideal product when there are colourful graphics or if there is a need for clear
windows in the label. Lexan is good for medium to large volumes.
Polyester, Mylar, Vinyl, Paper: FOX Digital can also provide you labels in many other materials.
Please call or e-mail your requirements.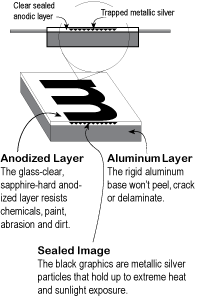 Metalphoto Nameplates l Silkscreening l Graphic Overlays l Self Adhesive Labels l Engraved Signs l Seals
Rapid Prototyping l 3D Printing in colour l SLA FDM 3DP
---
Creating your Leather/Vinyl needs since 1987
Your source for Binders, CD & DVD holders, Menu covers, Organizers, Business Card Holders, etc.
From concept development and tooling to the creation of customized products and special fulfillment services.
We constantly come up with new ways to make your binder effective so it projects just the right image for your company.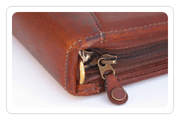 Let our team present you with a prototype of your special project.
We offer competitive pricing and our state of the art technology helps you stay ahead of the competition.
---
Promoting your Company since 1987
Corporate gifts or direct marketing tools, FOX Digital can help you develop personalized concepts to meet your needs.
Great RE-usable marketing tool with YOUR logo.
USB keys (512MB, 1GB, 2GB, 4GB, 8GB, 16GB, 32GB),
different colors and different models.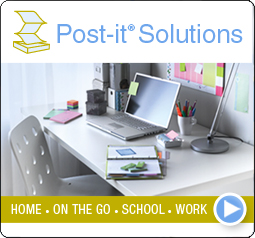 Too many to list.
Give us a call or email your request.